Fence Repair Contractor in West Haven, Milford & Stratford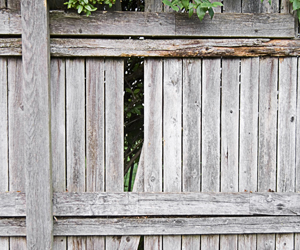 Fence maintenance. Weathering doesn't only make your fence look worn out. Wind, water & rot can cause damage to panels and posts. Maintenance can keep your fence looking new.
We can repair your damaged fence in the Fairfield and New Haven Counties and keep it looking like new
Whether you need a simple fix or major repairs, Reliable Fence CT repairs all types of fencing. We provide lasting repairs, restoring the full function, security and beauty of your fence.
To request an on-site inspection and get a free quote for damaged fence repair, call us 1-855-257-4415 today!
We proudly provide fencing repair throughout Connecticut including West Haven, North Haven, Milford and surrounding areas.
We fix all types of CT fence damage:
Leaning posts
Broken/cracked posts
Loose or detached panels, posts or rails
Rotted posts, pickets, or rails
Sagging or broken fence gates
We repair all types of fences in Connecticut:
Wood fences
Vinyl fences
Aluminum fences
Chain link fences
Sliding & swinging gates
Get the repairs you need in West Haven, North Haven, Milford for the fence you have
When repairing your fence, we utilize existing materials as much as possible. We will fix or replace the damaged parts of your fence and can provide a fresh coat of stain, resulting in a fence that looks as good as new, without the expense of a total fence replacement.
If your fence has been damaged by high winds, hail, torrential rains, vehicle impact, fallen trees and branches, or termites; or if it's showing significant wear and tear, we can help. Wood fences can rot over time, vinyl fences can crack or dent, and rust is common with chain link and wrought iron fences. No matter what type of fence you have, we can handle all necessary repairs to restore your fence to like-new condition.
Contact us for your free repair quote in Connecticut today!
Contact Reliable Fence CT to schedule your on-site inspection today! Our specialists will evaluate the damage and provide a free estimate for your fence repair job. We are your trusted fence company in New Haven, Orange, Stratford, Woodbridge, Hamden, East Haven and surrounding areas.